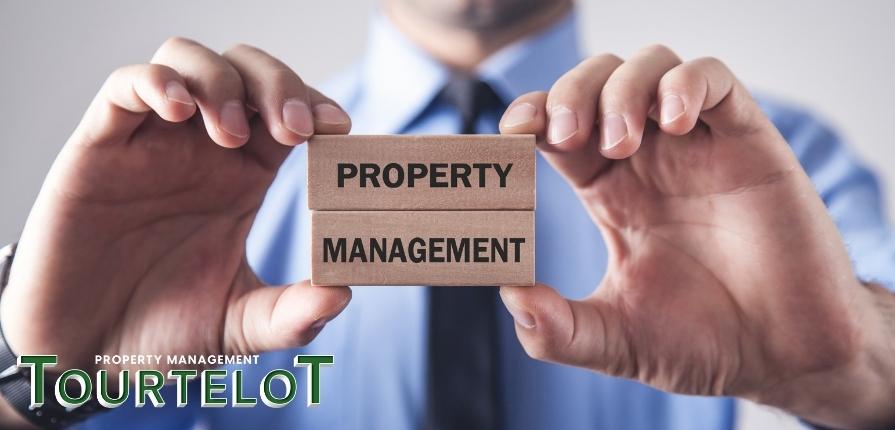 Property Management Services—Let a Pro Handle Everything
It's a question that arises sooner rather than later for most real estate investors: "Should I manage my own rentals or hire a property manager?"
Self-managing your rental properties is, of course, an option if you have the time, skills, and industry experience. However, any investor looking to expand their investment portfolio to include several investment properties. A wide variety of asset types is better served by bringing a property manager on board.
Professional property managers don't just manage the day-to-day operations of your rental properties. They work to make your real estate investments more profitable.
Here's what a property manager can do for you:
1. Fill Vacancies with Quality Tenants
Finding good tenants is easier said than done. An experienced property management company will have an established tenant screening process. They know how to identify red flags and false information.
Property managers have an extensive professional network that includes real estate brokers and listing companies.
2. Higher Tenant Retention Rate
Part of reducing your tenant turnover rate involves finding good tenants. The kind that never miss a rent deadline and take care of the property like it's their own. Another significant part of the equation is quality property management services. A good property manager doesn't just make your life easier; they have the retention tactics to keep your tenants happy and satisfied.
Better retention, in turn, saves you turnover costs and increases your profits.
3. Reduced Vacancy Rates
Longer periods of vacancy mean reduced revenue and dwindling profits. A property manager is also skilled at rental marketing. This includes writing appealing rental ads and hosting open houses. Because they handle many properties, they may also be able to negotiate cheaper rates with online rental platforms.
What's more, they take an active role in preparing properties for rent, including handling repairs and making cosmetic improvements to maximize your revenue.
4. Act as the Point of Contact for Tenant Concerns
Providing reliable property management services also involves being available at all hours of the day to deal with tenant complaints or concerns. As a property owner, you might not always have the time to deal with such issues as they arise. Outsourcing property management responsibilities allows you to delegate these responsibilities to a true expert in the field.
5. Monthly Rent Management
Setting rental rates, collecting rent, and handling late fees are important aspects of property management. By hiring a professional property manager, you're assured of a more efficient rent collection process. They're also knowledgeable about the local real estate market and can help you set competitive rental rates.
Property managers put a buffer between you and the tenants. Simply put, they're the "bad" cops who have to listen to tenants' excuses and handle evictions when necessary.
6. Financial Management
Partnering with the right property manager can add significant value to the areas of accounting and reporting, making managing finances for your rental more manageable and profitable.
A rental management company will, in consultation with the owner, set and manage the property budget, track cash flow and operational expenses, and engage in monthly reporting and management of all funds that move through your property.
7. Paperwork and Bills
Ensuring all rental property paperwork is completed and filed is difficult work. Your property manager will assist you with bills surrounding property management, including payroll, repairs, and even property taxes. They will ensure you know when bills are due so that they can be paid on time.
What's more, they work to ensure that your rights as the property owner are preserved in any paperwork, including contracts.
8. Employee Management
Large properties require full-time staff members, including administration, cleaning, and maintenance personnel. With a property manager on board, you can outsource all these aspects of your business, including payroll management.
The most important reason to work with a property management company is that you will gain access to a team of trusted professionals to ensure your property is well maintained.
9. Maintenance and Repairs
Routine maintenance is necessary to keep your property in excellent shape. Such a plan preserves the value of your assets and keeps your tenants happy. Partnering with a property manager who's been in the industry for years means gaining access to a network of licensed, bonded, and insured contractors. This way, you're assured of good quality work and even discounts depending on the volume of managed properties.
10. Mitigate Legal Problems
The rental property industry is governed by many laws and legislations preserving the rights of both tenants and rental property owners. Navigating these laws can be tricky for a landlord, and one bad tenant can cause a great deal of financial and legal headaches.
An experienced property management firm has seen it all and done it all. Their job is to protect you from potential lawsuits and vulnerabilities. They'll also handle screening tenants, rent collection, evictions, and other property management services by the law.
11. Personal Benefits
It's important to mention the personal benefits of professional property management service:
Less stress – By hiring an expert, you won't have to chase down rent and deal with late-night emergencies, evictions, and other time-consuming aspects of property management.
More time – As a real estate investor, time is money, and your time is better spent on growing your business rather than micromanaging a property.
Partner with Tourtelot Property Management
A property management company enables you to get the most out of your investment, and Tourtelot Property Management is simply the best in the business. We pride ourselves on delivering the highest quality management services in Florida and have done so for nearly 100 years.
Contact us today to learn more about our property management services.