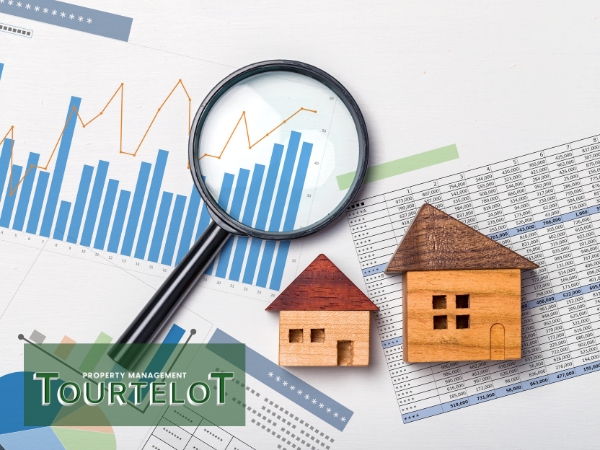 Florida Real Estate Market Predictions—What to Expect
The real estate market in Florida has been among the fastest growing in the U.S. People flock to Florida every year to escape the harsh northern weather. Between July 2021 and July 2022, the Sunshine State received 400,000 new residents, increasing its total population to an estimated 22,244,823.
Due to this influx, home prices have steadily increased over the years. That said, 2023 started with a slow turn, leaving many to wonder where the market is heading. Is it the right time to buy or sell? Here are the Florida real estate market predictions to shed some light on the matter.
Florida Real Estate Market Predictions
Below is a summary of past trends in the Florida real estate market, according to Florida Realtors.
Closed Sales
Closed sales for single-family homes declined by 32.5% in January 2023 compared to 2022. The decrease was even higher for townhouses and condos, reaching 40.7%. This trend isn't surprising due to the rising mortgage rates.
Between February and March 2023, the 30-year mortgage rate jumped 61 basis points, reaching an average of 6.73%. Housing market speculators expect mortgage rates to continue increasing until inflation gets under control.
New Listing
The number of people listing their single-family homes in January 2023 decreased by 4.8% compared to January 2022. New listings for townhouses and condos dropped by 2.4% in the same period. The rising interest rates could still be the reason for this decrease in housing supply.
An increase in mortgage rates makes it hard for potential home buyers to borrow money because most can't afford the monthly mortgage payments. The low demand for homes makes homeowners perceive that the market is slow, as they may not receive the offer they're hoping to get. As a result, the number of listings decreases.
Inventory Levels
At the end of January 2023, the available housing inventory for single-family homes increased by 134.2% compared to the same time in 2022. Similarly, there was an increase for townhouses and condos of 90.0% in the same period.
An increase in inventory levels at the end of the month means that new listings are outpacing the number of houses that sell. Therefore, the sharp increase in home inventory in 2023 indicates that fewer people are willing to buy than those willing to sell. Those willing to sell will still be fewer in 2023 than in 2022.
Median Sale Price
The January 2022 median sales price was $375,000, which increased by 4% to $389,990 in 2023. Listing prices usually increase year over year, despite fluctuating demand and supply. However, 4% is a marginal increase considering the average inflation rate was over 6% between the two years. The low demand for houses can also explain why home prices in Florida have not increased significantly.
Days on the Market
Days on the market, or "median days," to sale shows the number of days between listing a new home and making a home sale. In January 2022, it took 58 days to sell a home. But those days rose to 85 in January 2023, representing a 46.6% increase.
This trend is in line with the other market indicators discussed above. What do they mean for the housing markets in Florida?
Florida Housing Market Predictions for the Next 3 Years
Based on the above analysis, it's clear the real estate market is moving slowly. Out of the five indicators we've used above, only the median sale price has shown a positive trend. However, we've only used one month, so the trend may change as the year progresses.
Meanwhile, property owners have nothing to worry about since home prices have increased. In the past three years, homes have increased in value by 47% from January 2020 to January 2023. So, we can expect the same trend to continue for the next three years.
Due to the high mortgage rates in 2023, potential home buyers may continue to postpone their buying decisions. But this is a short-term decline based on current circumstances and may not lead to a housing market crash. The long-term trend is bound to change.
It's essential to remember that the Florida real estate market predictions are based on historical data, which may not accurately predict the future. Therefore, if you want to buy or sell a house in Florida, do your own research, and consult with real estate professionals to make informed decisions.
The Bottom Line
The Florida real estate market has always been stronger compared to other states in the U.S. But at the beginning of 2023, the market took a slow turn due to high mortgage rates. That indicated unfavorable short-term trends for both sellers and buyers. But the long-term trend may change as soon as there's a decrease in mortgage rates and the cost of living.
If you're a homeowner and think the current market isn't ideal for selling your house, you can rent it until market conditions improve. Tourtelot Property Management can advise you on the rental value of your property. We can also provide property managers to take care of your property and ensure it doesn't lose value in the hands of tenants.
Call us today to discuss how we can help you. Get a free rent analysis for your property.