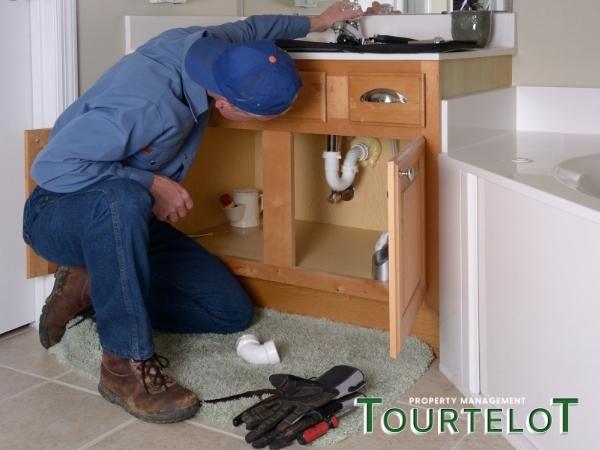 How do property managers manage repairs?
Property management companies deal with a lot of day-to-day operations for the properties they care for. Perhaps the most important for investor/owner/tenant relations is taking care of needed repairs. These can range from small repairs like a broken smoke detector to large issues such as a broken-down air conditioner.
We often get asked if property managers are the ones who pay for repair costs. It's time that we tackle that question and give you some other pertinent details about repairs.
Do Property Managers Pay for Repairs?
Property managers oversee dealing with any needed repairs, they're not responsible for paying for repairs out of pocket. Instead, an agreed-upon reserve fund will be set up between the property management company and the owners of the property. Then, whenever certain repairs are needed, the property management company will pay vendors out of that fund.
Do Property Managers Have Any Limits?
Many renters seem to believe that property managers have carte blanche on what types of repairs are completed and how much money is spent. That isn't true whatsoever. If a repair or request goes beyond the scope of the contract, the property management company will seek approval from the property owner.
This will often include a situation where an appliance must be replaced instead of repaired. It all depends on limits set forth by the agreement. A property manager is likely to err on the side of caution in case a certain type of repair will cost more than normal for an unforeseen reason.
Who Will Make Major Property Repairs?
If a tenant is a need of a major property repair, the property manager will reach out to a local vendor that specializes in that type of repair or replacement. In most cases, even a major or emergency repair will be covered by the contract between the property management company and owner. But, if it involves something very substantial, this may be something that needs to be approved before any work being done.
Who Will Your Property Manager Hire?
Property management companies that have been in business for a little while are likely to have used many vendors for each specialty. This means they'll have a good idea of who would be best to handle which jobs and will use the same vendors because of past success and satisfaction. It's also normal to keep a backup or two for each type of service in case the first vendor is unavailable.
How About Dealing with Small Repairs?
With all types of repairs, the property manager will act as the contact person between the tenant and the owner. This includes small repairs such as:
water leaks
a broken toilet
air filter replacement
faulty batteries
and more!
When a tenant contacts the property manager about any repair, he or she will contact the appropriate vendor and will provide the tenant with a service window.
How Is Routine Maintenance Handled?
Performing routine maintenance and repairs is a great way to cut down on the number of major repairs needed each year. A property manager will perform regular checks to make sure that any potential problems will be identified right away. This will help keep tenants happy by reducing potential problems that might disturb their day-to-day activities.
What About Landscaping and Pest Control?
Property managers are also tasked with making sure that a rental property always looks as great as possible. They may need to schedule professionals to perform ongoing maintenance issues. These include checking for pests, trimming the landscape, power washing the exterior, annual HVAC system checks, etc. If any issues are noticed by a tenant, the property manager will contact the required vendor.
Are Tenants Responsible for Any Repairs?
Normal wear and tear are covered in most instances, which makes repairs go a lot more smoothly. If damage to the property is caused by negligence such as a wild party or similar type of situation, then the tenant may be held responsible. When these issues arise, tenant communication is key, which will be handled by the property manager. If damage is discovered after the tenant moves out, he or she will deal with deducting the required amount from the tenant's security deposit.
Contact Tourtelot Property Management to Learn How They Handle Repairs
Tourtelot Property Management in St. Petersburg will take care of your property as if it was our own. If you have any questions about how property managers deal with repairs or would like a quote for our services, give us a call at (727) 345-6006 today.