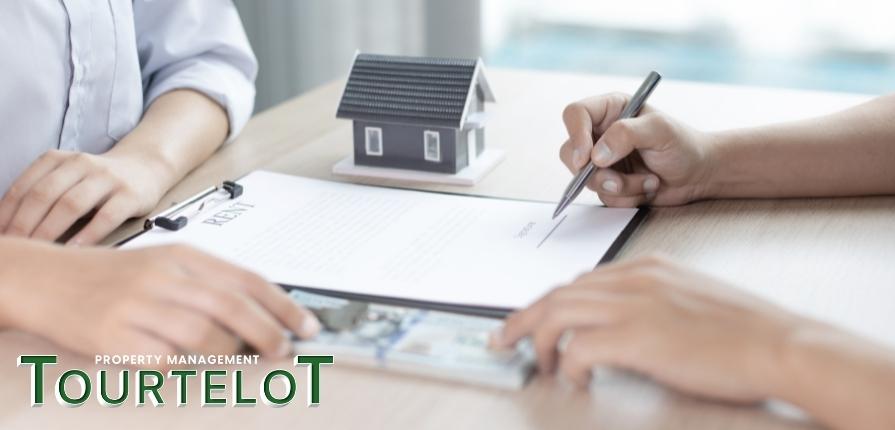 How to Find Good Tenants: A Guide to Screening Criteria
Dream tenants are hard to come by – they pay their rent on time, are good neighbors, follow the rules, and look after the rental property as if it were their own. Such tenants even have a positive impact on property management costs as they're more likely to report needed repairs in a timely fashion.
Bad tenants, on the other hand, can be everyone's nightmare. They may damage property, pay rent late, or not pay at all. They're the kind to disappear without honoring the terms of their lease agreement.
Although you have legal recourse as a landlord or property manager, the legal process can be costly, time-consuming, and complicated.
The truth is that property management is not easy. It requires you to balance the needs of tenants, landlords, and the business. From rent collection to cleaning out properties and managing bills, it's like having a never-ending list of responsibilities. That said, a great tenant can make this process a whole lot easier.
Let's look at how you can go about finding good tenants.
What Is the Best Way to Find Good Tenants?
1. Post your property listing online
The majority of renters today find houses and apartments online through platforms like Zillow Rental Manager, Apartments.com, Trulia, and Realtor.com®. Online rental sites like these allow tenants to filter their searches to find properties with the exact features they're looking for, and they're careful to follow the rules of the Fair Housing Act so you can be assured of a discrimination-free process.
Posting your rental properties online provides you with a wide reach and generates qualified leads so you can start your screening process.
2. Utilize "For Rent" Signs
Putting up a "For Rent" sign is another time-tested, inexpensive way to find renters. Prospective tenants have a tendency to drive around or visit the neighborhoods they'd like to live in. What's more, it's a good idea to let people in the area know that you have a vacancy. They might spread the word or jump at the opportunity themselves.
Make sure to provide all the basic information about the property, including the number of bedrooms and bathrooms, information about parking, and any other positive qualities.
3. Hold an open house
Real estate agents hold open houses all the time when a property is up for sale. There's no reason why landlords and property managers can't do the same.
An open house is a good way to meet potential tenants face to face, answer any questions or concerns they might have about the home and the neighborhood, and start your tenant screening process. You may want to consider staging the home to liven up the property and help prospective tenants imagine themselves living there.
4. Social Media
There are several ways you can use social media to your advantage, including:
Advertising a property for rent on sites like Facebook Marketplace
Generate qualified leads interested in the property and manage your relationships with prospective and current tenants
Screen potential tenants online
How to Choose the Best Tenant for Your Rental
While no tenant screening process is fool proof, there are certain elements we incorporate into our screening process to find good tenants for rental properties.
1. Create a detailed rental application
If the right questions are not included in the rental application forms, you'll have no way to weed out the potential good tenants from the not-so-good ones.
Here's a list of just some of the things we ask for:
Address, phone number, and length of time at current address
Names of those who will live in the rental unit
Contact information for current and previous landlords
Personal references and statement authorizing you to contact references
Employment history and contact information for current employers.
You can also request for additional information, such as:
Whether they have pets or not
A verifiable income of at least X times the rent price
Minimum length of stay in the rental unit
2. Choose a tenant with good credit
Once the list of potential tenants has been narrowed down from the rental applications, it's time to start screening tenants. A tenant's credit score and credit history are good indicators of financial responsibility and whether they have a history of making on-time payments.
It's important to have a minimum credit score to accept. If a person has a long history of late payments, the likelihood of them suddenly paying their bills on time is very slim. Another aspect of ensuring that they'll pay their rent is by ascertaining they have a stable income and employment. Plus, make sure they commit by paying a security deposit.
3. Background checks
While it can be tempting to do a quick name lookup on Google or social media, this is not an effective way to uncover applicant behavior. It's a good idea to check criminal and eviction history in addition to their credit history.
You not only have a responsibility to keep your property safe, but you also have to keep your tenants safe from unruly or destructive neighbors. A background check lets you know whether a person will be a reliable, trustworthy, and safe renter.
Point of caution: certain states prohibit landlords from discriminating against tenants with certain criminal convictions.
4. Trust your instincts
Even tenants who look good on paper may not be the right fit for the property. Sometimes your instincts are the best judge of character.
Partner with a Professional Property Manager
Enlisting the services of a property manager can unload a great deal of stress from your hands. A good property management company will help you advertise your vacancies, obtain quality tenants, and ensure seamless rent collection.
Get in touch with Tourtelot Property Management to see what we can do for you and schedule a free consultation.