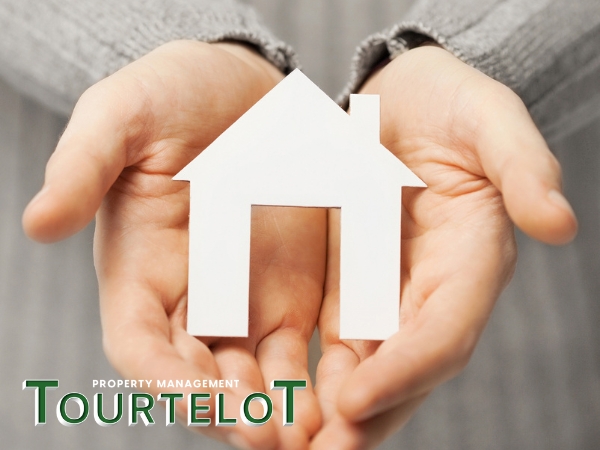 If you're new to renting investment properties, here's how a property manager can help.
Are you considering investing in rental properties? Or perhaps you're a landlord looking for better ways to manage your rental properties. Whatever the case, a real estate investment is one of the most lucrative assets you can have in your portfolio. That means it deserves full-time attention to protect its value and keep the income flowing.
This guide will show you how to invest in rental property by revealing mistakes most investors make. It also provides solutions to those mistakes and shows you how property managers can help protect your most treasured investment.
Let's discuss the six mistakes to avoid when investing in or reinvesting in investment properties.
Failing to Draft a Lease Agreement
A lease agreement helps specify the tenancy rules and regulations. It also clarifies the rights and responsibilities of each party to the agreement. Without it, the tenants will learn the rules by breaking them. Property owners will have limited legal action against them.
A verbal agreement isn't forceful. Even when renting your house to a family member, having a written document can help. The document should be detailed enough to protect you from potential conflict. For instance, the tenants will pay on time if the document shows the due date for rent.
Most lease agreements contain the following information:
Name and contact information of the tenant
Rules and policies regarding pets, smoking, and illegal activities on the premises
Right of the landlord to enter the property
Responsibilities for repair and maintenance
Amount of rent and deposit
Tenancy terms such as monthly, quarterly, and yearly
Hiring A Real Estate Agent Instead of a Property Manager
The primary concern of real estate agents is finding tenants for the house. They only provide property management as a secondary objective. Therefore, a real estate agent isn't the best option if you want someone to take care of your property and manage tenant affairs.
Hiring a property management company ensures your investment property is protected. These managers do more than just find tenants. They help collect the rent, attend to tenants' complaints, settle disputes, draft lease agreements, and market the property to find good tenants.
Failure to Maintain Professional Relationships with Tenants
Investment properties are like other businesses. There should be a professional relationship between the owner and the tenant. If you're too close to them, they might relax and bend the rules a bit. And when they don't pay rent, you'll find it hard to evict them.
On the other hand, don't create an unnecessary communication gap. If you do not listen to your tenants, they will find it difficult to approach you in the event of a conflict or a maintenance issue. You could lose them for not showing concern. So keep the relationship professional, like other business transactions.
Not Having Insurance
A home is a significant investment that deserves protection. The best way to do that is through insurance. But which insurance is best for your home?
Your circumstances may be different from other property investors. So you can't always copy them.
The worst risks affecting real estate investors are natural disasters and fires. That's because they affect your ability to continue earning from the house. That said, you can't insure against every risk. So it's best to consult a property management company about which risks are worth insuring.
If a disaster forces your tenants to relocate, a rent loss insurance policy can help you recover lost income while your property is under repair.
Doing Everything Yourself
As a new property investor, you might think handling the property maintenance and management yourself will help you save money. But you could waste more time and money if you break something trying to fix it. If you let professionals handle repairs and maintenance, they can do a better job and save you time.
Similarly, leaving the management part to property managers can make work easier for you if you have several rental properties. They can provide professional customer service, improving your tenants' experience.
Failure to Screen Tenants
If you have a single-family house that has been sitting vacant for a while, you might be desperate to get a tenant. As a result, you may skip the background check on a potential tenant. Now, what if they have a bad credit history and fail to pay rent? You might be forced to evict them, which is a bad situation for both parties.
Ask the tenant for information and verify it by contacting the references. Check their credit history and criminal records, just to be sure. Property management companies can assist you in conducting thorough screening without scaring off potential tenants.
Avoid Investment Property Mistakes by Working with Property Managers
The above tips on how to invest in rental property point to mistakes you'd want to avoid in your investment properties. But they're just a few of the many mistakes real estate investors make. One way to avoid them is by working with a property management company. That way, your investment will be in professional hands, and you'll have time to attend to other businesses.
If you're looking for a good property manager, Tourtelot Property Management is here for you. Having been in this business for almost a century, we know the ins and outs of real estate investment. We treat your investment property as our own.
For more inquiries about renting properties in St. Petersburg, Largo, Pinellas County, Indian Rocks, and Pasadena, Florida, call us at (727) 345-6006.