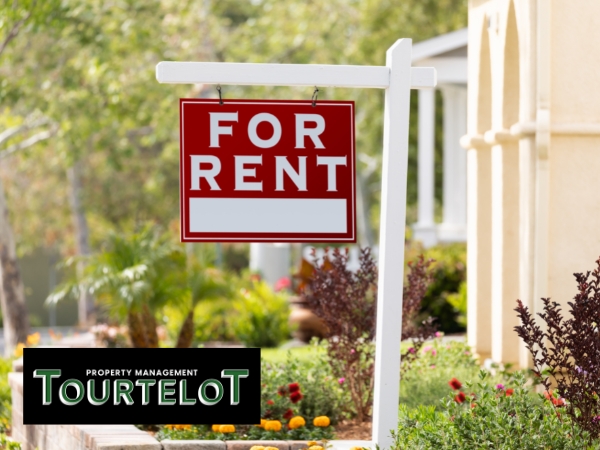 Why Property Owners Should Lease Properties in the Current Florida Real Estate Market.
Having a property manager deal with the day-to-day duties of your rental properties is something that many property owners need to do. Several reasons stand for this, including that owning properties can often be time-consuming and costly if you want to maintain them. This is vital in the current Florida real estate market.
Today, we will explain why property owners should lease their properties instead of selling them and how a property manager can help.
Even if you have the time, there are many other factors, such as the fact that most tenants want all the privacy from management, which makes it difficult for a property owner to intervene or even see what they're doing on their rental property. If you consider leasing out your space, then there are some great benefits associated with this decision.
Why Should You Lease Your Property in the Current Florida Real Estate Market?
By leasing your property instead of selling it, you will receive a good stream of income that can be used to cover your expenses. While you may receive a lump sum by selling, this process can be long and arduous.
A property manager is there to help you lease your property and find the best tenants to rent it to. This will allow you to remain the owner of your property, while adding a new revenue stream to your bank account.
1. Property Managers Can Save You Time and Stress
Many people are put off by dealing with tenants, bills, and other forms of stress when leasing their properties. This is where property managers come in. They offer several benefits to property owners, including taking care of tenant relations, doing maintenance work, collecting rent, dealing with security deposits, and finding good tenants to rent to.
2. Property Managers Can Help to Increase Your Profits
The fact that you are going to be making a nice profit from your rental property if you lease it means you probably need a property manager to handle the day to day needs of your new tenants. They know what things cost and can help you keep track of your maintenance needs and other aspects that can add up to dollars over time. Property managers can keep track of expenses and ensure you don't incur unnecessary costs by calling in the professionals when necessary.
3. Property Managers Can Help You to Be More Organized
Many property owners need help to keep on top of the management required for their properties. They get piles of bills, notices when repairs need to be done, notices from realtors, etc., which causes them a lot of stress and a lot of money to deal with because they have to call out professionals at all hours of the day. A good manager can handle this for you, so you can have peace of mind knowing your property is in good hands.
4. They Can Work to Your Schedule
One of the biggest worries people have when leasing their space is the idea that they will be interrupted by their tenants at all hours of the day. Property management companies understand this and can work around your schedule so that you're not bothered during certain times when you may need privacy.
5. They Can Act as a Concierge Service
Another great benefit to property management when they lease your property is that they can be a concierge service. This means they will work with you to get things done and maintain your property. They can manage repairs, maintenance, and other essential items on your rental property, so you don't need to worry about it. If you're going to lease your property, this service will only help you.
Benefits of Property Management
1. Manage Tenants on Your Behalf
Property management companies are very good at dealing with tenant issues. They often have years of experience managing properties and know exactly what needs to be done regarding tenants. They can help you find tenants that fit well into your housing market, sort out any problems quickly, and also deal with any complaints or issues that may arise.
2. Deal with Repairs and Maintenance Issues Quickly
When it comes to property management, one of the biggest things they will do is deal with the maintenance aspects of your property while you're not around. This means you don't need to worry about what is being done or who is doing it. They will also be able to deal with repairs and maintenance issues quickly, so you won't have to hire a professional all the time and waste your time.
3. Help You Manage Your Budget
Property management companies will know exactly what needs to be done when they lease your property regarding repairs, maintenance, and other issues that may arise over time. They can learn more about these things than an owner, so if something needs to be done incorrectly, they can properly organize it and save you money in the long run.
4. Increase Your Exposure to Potential Tenants
If you're looking to let your property and find tenants in your local area, then a good property management company can help. They have several listings and can help you find suitable tenants easily. This will allow you to lease your property quickly while reducing the time it takes to find qualified tenants.
Contact Tourtelot Property Management to Lease Your Property Today
Tourtelot Property Management is an award-winning, top-rated property manager with highly skilled property managers who are very passionate about the work they do. Apart from being passionate about their work, they also have over 94 years of experience in the industry, which allows them to manage your investment efficiently. For any general help you need regarding property management, contact the team at Tourtelot Property Management at (727) 345-6006 to get a free rent analysis.