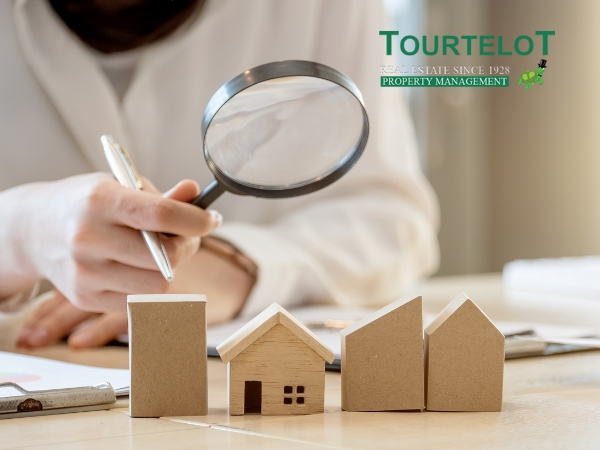 How working with a property management company can increase income from your rental properties.
When it comes to maximizing the long-term return on your rental property, one important aspect that you should never overlook is professional property management. Whether you're just starting to dip your toes into the real estate investment market or have been in the game for several years, enlisting the services of a reputable Florida property management company can make a huge difference in your financial success.
In addition to identifying the day-to-day operation, property managers can help identify ways to find quality tenants, reduce turnover, and decrease property expenses. Read on to learn more about how to maximize rental income with a professional management company.
Marketing Your Property
Making sure your property is occupied by reliable tenants is one of the primary goals of residential property management services. This starts with strategic marketing.
A property manager will implement smart marketing strategies targeting potential and qualified tenants. To ensure maximum exposure for your property, a professional property manager will use numerous channels, including social media advertising, online listings, and working with local real estate agents.
Screening Tenants
Since they've handled thousands of tenant placements, professional property management companies have the skills and resources to screen each applicant to find a good match for your property. They will run a comprehensive background check and review records such as employment status, credit scores, criminal history, and rental history.
It's the property manager's duty to find you the right tenant who will pay rent promptly and stay for as long as possible.
Maintaining a High Occupancy Rate
High tenant turnover and vacancy rates can be costly for property owners because they result in lost rental income and the extra expenses associated with advertising and cleaning. Working with professional property managers is a great way to maximize the number of days tenants live in your property.
If a tenant moves out, the property manager will quickly advertise the property, reducing the number of empty days and thereby increasing your income.
Keeping Up with Maintenance
Enhancing property appeal and functionality is one of the most important things you can do to retain good tenants and make the most money from rent. While it may seem counterintuitive to spend money to maximize profits, maintenance and repairs are an inevitable part of property care. They help ensure your units are in perfect condition, attracting and retaining more tenants. Additionally, preventive maintenance can earn you huge profits in the long run by helping cut down on future repairs.
A professional property management company can take care of your property's needs in the most efficient and cost-effective manner. They have built relationships with contractors and can get work done at a discounted price, saving you quite a bit of money.
Increasing Rental Income
A property manager will conduct a comprehensive market analysis to establish ideal rental rates for your property, considering aspects like location, market trends, and amenities. The main aim is to ensure that your rental units are priced competitively to maximize profitability.
Furthermore, property managers ascertain opportunities for renovations and upgrades that can appeal to higher-paying tenants. Upgrades may include modernizing bathrooms and kitchens and adding desirable amenities.
Meeting Legal Obligations
As a property owner, you should always consider possible risks. One of the biggest risks is getting sued for something like housing discrimination. The legal framework of real estate isn't static, the laws keep changing, and you must keep abreast of these changes.
Working with a property manager can help protect you from lawsuits by screening tenants legally, abiding by real estate laws, and keeping necessary records.
Accounting and Financing
Accounting and bookkeeping are some of the least exciting aspects of property management, but they are highly crucial. Property managers typically have accountants on their team. They also use technology to automate payment processes, keep track of expenses, and communicate with tenants.
Professional property managers can also determine whether or not you need to adjust your budget to obtain the highest ROI.
Get the Most Out of Your Residential Rental Property
As you can see, working with a professional management company is a great way to increase profits from rental properties. You just need to find a manager who is responsive to your needs and committed to improving your ROI.
For top-of-the-line property management services in Florida, turn to Tourtelot Property Management Company. We've served investors, landlords, and homeowners throughout St. Pete. for decades and have in-depth knowledge of the real estate market in the area.
We also provide:
Commercial Property Management
Our property management services include marketing, tenant screening and placement, lease preparation, and accounting. Our team is experienced in finding high-quality tenants for your property and leasing it for the highest rent possible. Contact us today to schedule a free consultation.