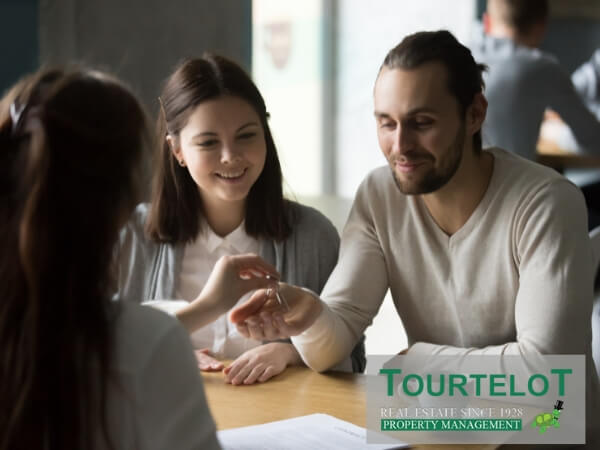 Are you a landlord in the sunny state of Florida, looking to provide the best property and service to your tenants, especially those who may be new to the Sunshine State? Look no further! We've put together a list of essential tips to ensure your tenants have a comfortable and safe stay in your rental property. Plus, discover how a property management company, like Tourtelot Property Management in St. Petersburg, can be your trusted partner in this journey.
1. Mastering the AC Unit
Florida's scorching heat is no secret. Help your tenants stay cool and comfortable by recommending they set the AC unit to around 75-78°F. This range strikes a balance between comfort and energy efficiency. Additionally, remind your tenants to change their AC filters regularly—at least every three months—to maintain optimal air quality and efficiency.
2. AC Unit Maintenance
Prevent costly breakdowns and ensure your AC units run smoothly by scheduling regular maintenance. Consider a bi-annual checkup, typically before the summer and winter seasons. A well-maintained unit not only keeps tenants happy but also extends the lifespan of your HVAC system.
3. Hurricane Preparedness
Florida is prone to hurricanes, and being prepared is crucial. Encourage your tenants to:
Create an emergency kit with essential supplies like water, medical kits and equipment, non-perishable food, flashlights, and batteries.
Secure outdoor items or bring them inside to prevent them from becoming projectiles in high winds.
Develop an evacuation plan and stay informed about local weather updates.
4. Embrace Property Management
Consider enlisting the services of a trusted property management company like Tourtelot Property Management. Here's how they can assist:
Tenant Screening: Property managers have access to screening tools that can help identify the best tenants for your properties, reducing the risk of problematic renters.
Property Maintenance: They oversee regular property inspections, maintenance, and repairs, ensuring your property stays in top condition.
Legal Expertise: Property managers are well-versed in landlord-tenant laws and can help you navigate complex legal issues.
Emergency Response: In the event of a crisis, property managers can handle tenant emergencies, ensuring a swift and efficient resolution.
5. Be a Responsive Landlord
Maintain open lines of communication with your tenants. Promptly address their concerns and repair requests. A satisfied tenant is more likely to renew their lease and treat your property with care.
6. Local Tips and Insights
Provide newcomers with a list of local attractions, restaurants, and services in your area. This thoughtful gesture can help tenants acclimate to their new surroundings and feel more at home.
7. Keep Up with Property Upgrades
Regularly update your property to keep it competitive in the rental market. Fresh paint, modern appliances, and attractive landscaping can help attract and retain quality tenants.
Contact Tourtelot Property Management to Help Welcome New Tenants and Keep Them Happy in Your Property!
Creating the best experience for your tenants in Florida involves more than just providing a roof over their heads. It's about making their stay comfortable, safe, and enjoyable. Partnering with a reputable property management company like Tourtelot Property Management can be a game-changer, helping you find the best tenants and ensuring your properties are well-maintained.
Whether it's managing AC units, preparing for hurricane season, or offering local insights, these tips will help you become the landlord every tenant dream of being. So, embark on this journey of providing top-notch living experiences and watch your rental properties flourish in the vibrant state of Florida.