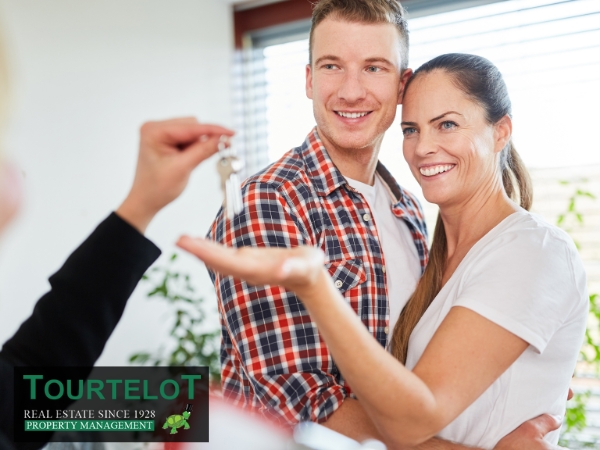 What exactly does a property manager do for condo owners?
Condominium complexes may work a bit differently than apartments, but they still benefit from having a condo property manager. The role of a condo property manager is to make sure condo operations run smoothly. They take care of issues as they arise, manage the day-to-day tasks of owning a piece of real estate, and act as a liaison between the residents and the condo board.
While the role of condo property managers is somewhat similar to that of residential property managers, there are differences that set them apart.
So, what does a condo property manager do?
Financial Management
One aspect of a condo property's manager's role is to monitor and follow the budget laid out by the condo board. This part of condo property management is crucial because community members are depending on the manager to take proper care of their hard-earned HOA funds.
Tasks that fall into this realm of responsibility include:
Collecting dues from residents
Drafting annual budgets
Overseeing the reserve fund
Handling operational budgets, including paying for property upgrades and routine maintenance
Taking care of tax returns
Keeping track of financial statements
Processing work orders
Selecting suppliers and subcontractors
Negotiating contracts and supply costs to make sure projects stay within budget
Scheduling audits to provide financial transparency to owners and the board
Condo property managers don't have complete control over the condo's financial state. When there's a need for repair or maintenance, the property manager works with the condo board to select suppliers and negotiate contracts.
Project Management
A condo property manager has to deal with repair and maintenance projects on a regular basis. On a given day, several different projects may be taking place at your condominium. The manager's role is to oversee each project to ensure everything is handled as planned.
Some of the projects you can expect a condo property manager to deal with include:
Purchasing new gym equipment
Hiring vendors for property maintenance
Overseeing unit renovations or the construction of new units
Hiring a new security guard
Scheduling monthly landscaping
A good condo manager ensures every project is completed within the timeline and budget.
Conflict Management
In condominium properties with limited privacy, personality clashes, disruptions, and conflicts are bound to arise. Some issues are easy to solve, like a nosy neighbor complaining about another resident having frequent visitors. Others are more complex and may even evolve into more serious conflicts.
A condo property manager will handle these conflicts with ease and professionalism. They will mediate a resolution between conflicting parties to make sure the issue does not escalate beyond the community. Examples of conflicts a condo property manager may be called upon to de-escalate include:
Noise complaints: Dogs barking, loud music at night, children playing in the hallway
Parking disputes: Parking over the line, parking in another person's spot, saving spots with chairs
Broken rules: Hosting parties in the pool area, removing interior walls, grilling on the balcony
A condo property manager will listen to both sides of the story, come up with a solution that pleases the involved parties, and discuss potential consequences if the conflict escalates to a new extreme. It takes a condo manager's patience and professionalism to ensure residents are happy and the community remains peaceful.
Operations Management
Operations management is one of the most important responsibilities of a condo property manager. It is their duty to make sure the condo building runs like a well-oiled machine. The main goal is to make sure that all common elements are up-to-date, safe, and visually appealing.
Duties here include, but are not limited to:
Making sure maintenance work is done as needed
Ensuring the condo stays clean
Checking that all facilities are consistently up and running
Ensuring safety and security for residents
Guaranteeing all of the association's rules and policies are followed
Keeping records of all services done
A good condo property manager stays on top of any issues at the condo, even noticing problems before residents make complaints.
Communication Management
The responsibilities of a condo property manager go beyond the financial and operational aspects. Residents look up to the condo property manager as their official spokesperson to the condo board.
The manager pays attention to the residents' questions and concerns and brings them up at the board meeting. Then, the property manager delivers the board's response to the residents. A good condo property manager knows how to explain the board's decision without creating outrage.
Contact Tourtelot Property Management for to Work with a Condo Property Manager in St. Petersburg
Interested in condominium property management services in Florida? Tourtelot Property Management is here to help. We provide personalized, efficient, and professional condo property management services that will make it easier to oversee the daily operations of your community. Contact us for more information about our services.