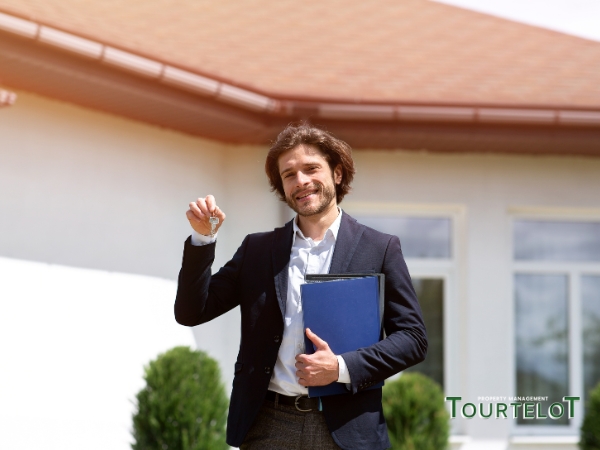 Interested in leasing your property? Here's how a property manager can help.
If you've owned income property for any length of time, you understand that leasing your property can be a highly profitable venture. Managing residential property, however, can be challenging and requires a large commitment of time and effort. Doing it alone might cause undue stress, especially if you hope to expand your portfolio. This is where a property management company can help you.
The stress and hassle of leasing a property boil down to decisions. From selecting the right tenants to determining rental rates to managing conflicts, decisions must be made correctly. At the most basic level, the work of a property manager is to prioritize your best interests when it comes to making decisions for your property. They make property management easier and less of a burden.
With this in mind, here are the ways a property manager can help you lease your property:
Setting the Right Rental Rates
One of the main responsibilities of a property manager is to help you earn the best return on your real estate investment. This involves maintaining a low vacancy rate and maximizing your monthly rental yield.
To do this, a property manager will assess your rental property, evaluate the neighborhood, and conduct a thorough market study. They can judge market trends correctly and set the right rental price for your property.
They know how to not charge inflated rates, which could reduce your property's appeal among potential tenants. They also know how to avoid setting your rent rate too low, which could mean losing out on weeks' worth of rental income.
A property manager will constantly monitor market conditions and advise you on lowering or raising rental rates.
Showing and Leasing Vacant Units
Tenants come and go, but you don't want to face the potential financial loss of having a vacant unit sit around for a long period of time. You can rely on a property manager to attract new tenants and renew existing leases.
As an expert, a proper manager knows the target market and has the full arsenal of advertising tools to promote your rental property's best features and attract the right tenants.
When a tenant moves out, a property manager inspects the property for damages, maintenance, and repairs. It also needs to be cleaned and checked over to make sure appliances and amenities are in good condition. Any problems will be fixed before showing the property to potential tenants.
A property manager will get the ball rolling, market the property the right way, and keep the vacancy short.
Collecting Rent and Chasing Arrears
Securing payment from tenants can be difficult at times. There are situations when the process requires constant follow-ups to get the tenant to pay rent. Property management companies have efficient systems in place to maintain on-time payments. Some use online sites or payment apps to deposit rent with the owner quicker.
Property managers also know how to deal with unnecessary delays without losing profit, creating bad blood with tenants, or resorting to legal measures. In some cases, a property manager may handle delinquent collections, payments, and evictions.
By handling rent collection and dealing with delays, property managers allow landlords to save money and time.
Finding Good Tenants and Preparing Lease Agreements
Finding good tenants is one of the top challenges investment owners face. Many are dissatisfied and frustrated by low-quality tenants.
The secret to finding reliable tenants and avoiding problematic ones from the outset lies in a rigorous tenant screening process. An experienced property manager has the know-how and resources to find you high-quality tenants who pay rent on time and respect your property. The property manager takes care of all the details, including verifying employment, running credit reports, securing all criminal backgrounds, and collecting previous landlord references.
A property manager also helps structure and customize lease agreements that will help build excellent landlord-tenant relationships. The agreement will state conditions, procedures, behavior expectations, and payment schemes.
Ensuring Compliance with Property Laws and Housing Regulations
There are many laws and regulations to abide by when you lease your property. These include federal, state, and local laws. As an investor, it can be difficult to keep track of these regulations, especially if you live in a different state or own multiple properties in several different states.
A property manager can help you avoid legal problems by ensuring your rental property is in compliance with these laws and regulations. They will also stay on top of legal tenancy developments and keep you up to date.
Handling Maintenance Requests
When it comes to property maintenance, prompt response and attention are important. A landlord who is slow to handle maintenance issues can cause tenant frustration. This is why having a property manager is essential.
The manager will take care of routine inspections, handle routine and emergency maintenance, and handle tenant conflicts. Maintaining efficient communication with tenants and ensuring your property is in tip-top shape will keep the tenants happy and satisfied.
A property manager can also manage vendor relationships. They have relationships with contractors, suppliers, maintenance workers, vendors, and tradesmen that it's also impossible for a landlord to duplicate. When you lease your property, a manager can get you the best work for the best price and oversee all necessary projects.
Tourtelot Property Management is Here to Help Lease Your Property
A property manager can take a huge burden off your shoulders. However, you need to choose the right property manager who is aligned with your goals and objectives and committed to delivering positive results.
At Tourtelot Property Management, we are all about helping property owners maximize their income, minimize headaches, and enjoy their investment property with peace of mind. We value honesty and integrity.
We've been helping property owners lease their properties for over 90 years!
Contact us today to learn about our property management services in St. Petersburg, Clearwater, Largo, and other areas.