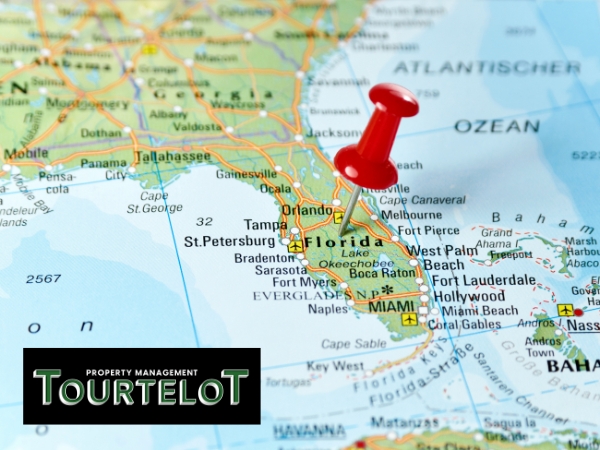 What are the benefits of working with a property management service?
Property management services have become a commonly used business model by property owners. Property owners can use the rent profit to take care of things around the house and pay for expenses. It has many benefits, like finding good tenants in a short time, keeping maintenance costs low, and even managing your property while you're working.
As property owners have become more involved with their building and have taken on more prominent roles, they must work with someone who knows what they are doing regarding dealing with property management.
The following are benefits of working with a property manager:
1. Maintain your property's condition and value
With the low-interest rate on Florida mortgages, many property owners opt to take out loans to have enough money to pay their monthly bills and maintain their buildings. With the proper guidance from a property manager, property owners can retain their investment if the only thing that takes place is the maintenance of the building and paying the rent.
Property value and financing become more challenging if the property is in poor condition and has a low value. A property manager is there to manage the building and ensure it stays in good condition. The increasingly positive year-over-year Florida real estate market outlook shows that property management can be vital to keeping your property in top shape and maintaining its value.
2. Marketing your property and finding the right tenants
Predicting the 2023 Florida real estate market outlook to be good, property owners must rely on property managers to find good tenants and market the property appropriately. Renters may require assistance from a property management company in following up with property owners as soon as possible. A professional will be able to help find the right tenants and market the property correctly so that it has a high chance of getting filled to capacity. This will lead to higher revenue for the owner and maximum occupancy.
By working with a professional, you can ensure a steady stream of income from your building or home. Property management companies can also help you get quotes from contractors if you need them done promptly. They know reliable contractors and have experience doing the necessary repairs.
3. Maintain the property and its various systems
One of the most important duties a property manager will take on is ensuring the property's systems are functioning correctly, especially if you have a tenant who has a pet that needs to be walked or has another condition where maintaining their system is essential.
Property managers are highly trained professionals who know what each system, such as HVAC, electrical, plumbing, waste removal, and more, needs to work correctly to obtain proper insurance coverage. Not having your systems functioning could mean financial loss and severe health concerns for your tenants.
4 . Hiring contractors to take care of things around the house
This is an area in which working with a professional can be beneficial. A property manager will have experience and know the right contractors, so you can save time looking for them yourself.
They will even find contractors who specialize in certain areas of contracting so that they can eliminate unnecessary costs. With housing inventory being low, the ability to find contractors quickly can aid in the turnaround time for your property's repair or maintenance.
5. Hands-off investing with peace of mind
Property management is no longer a side hobby but has become one of people's most sought-after career choices. Getting into this business can be lucrative, with an above-average expected growth rate compared to other careers.
Most rental property owners that have been in a position to hire a property manager have consistently seen an increase in their profits. These owners must ensure that they take the time to research the company before hiring a property manager, as this can be one of the biggest mistakes they could make with their investment.
The Florida Real Estate Market Outlook for 2023
The Florida real estate market has seen a lot of changes in recent years, so much so that it's becoming significantly more challenging to compete. As a property owner, you know the importance of staying ahead. Rising rents and decreasing vacancy rates are among the many factors contributing to this shift in overall market dynamics, which is why it's becoming even more critical for property owners to seek solutions for these problems before they become too severe.
Based on general Florida real estate market outlooks, there is a high potential for more property owners to begin seeking solutions like Florida property management. The good news is that you can start working with a property manager in Florida sooner than you think. Signs indicate that as many as 50% of all property owners are already contracting the services of property managers.
Median Prices of Florida Real Estate
An unbiased Florida real estate market outlook indicates that the median price of Florida real estate is expected to remain steady at the 2022 median price. Although there will likely be a slight dip in the overall average, this figure is well within the expected range. While you may be unable to control what happens with real estate prices in Florida, you can certainly control how much you pay for your Florida property.
If your rental property needs some repairs, you'll want to get them done as soon as possible to take advantage of potential revenue streams. However, if these repairs are essential enough for you, hiring a property manager might make more sense so you don't overspend.
The median price of Florida real estate has progressively increased by $27,000 since 2007, with the current median price now being $170,000. Even so, there are stark differences between different regions of the state.
Market Trends for 2023 and Beyond
If you're considering investing in Florida real estate, which numerous experts recommend doing in the long term, then it's understandable why you should be curious about what trends we expect to see taking hold over the next decade. Generally, the 2023 Florida real estate market outlook we have offered above would indicate that both sales and rental prices would be on the rise, while vacancy rates and rental vacancy rates are expected to remain relatively steady.
With this knowledge, you can begin researching to ensure that you're buying Florida property wisely based on current trends. Seeking professional advice is another way to ensure that what you do will be well worth your time, money, and effort.
Contact Tourtelot Property Management for Property Management Services
If you're looking for an experienced property management service, contact Tourtelot Property Management today! Our team has over 94 years of experience working throughout Florida, providing property management services to property owners just like you.