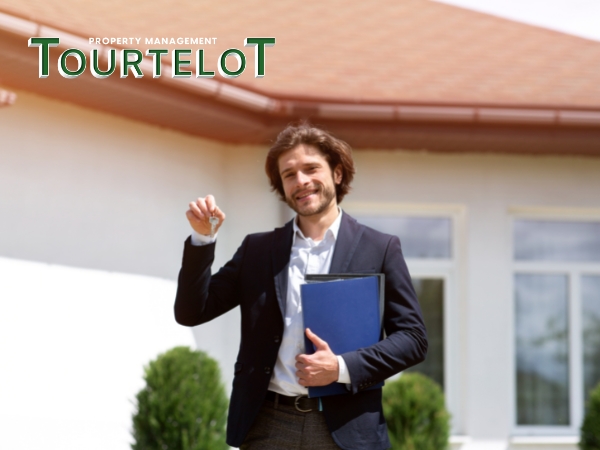 How Property Management Companies Get Paid
Are you considering working with a property management company? You might be wondering, "How is a property management firm usually paid?" Answering that question is a key concern before agreeing to a contract with a firm.
Even though hiring a property manager is another expense, doing so will provide multiple benefits. For instance, when you are preoccupied with work and other responsibilities, your investment property will still run smoothly. You won't have the stress of following up with the tenants who haven't paid rent. Plus, you get to enjoy professional services, ranging from excellent customer service to legal advice.
Having said that, how will you pay the property managers for their work? Here are a few ways to do so:
Management Fees
Property management fees usually range from 8% to 12% of the rent collected. This fee covers most of the day-to-day tasks of managing a property.
Setup Fee/Onboarding Fee
When you approach a property management company for the first time, they may charge a flat fee to bring you on board. It's a one-time fee that facilitates the cost of setting up the contract, such as:
Opening a bank account for rent collection
Initial property inspection
Notifying the tenants that the property is under new management
Paying for any other property transition expenses
Leasing Fee
It's also called the tenant placement fee. You pay it when the property manager gets a new tenant to occupy a vacant unit. The essence of this fee is to compensate the agent for the time and effort they spend finding the tenant.
The leasing fee is calculated as a percentage of the first month's rent. Some companies waive the fee if it takes too long to find a tenant. And they can refund it if the tenant leaves before 12 months.
Lease Renewal Fee
Some companies charge a lease renewal fee to handle the paperwork at the point of renewal. The amount is usually less and isn't necessary if the lease goes on a month-to-month basis. So, check with the property manager whether lease renewal is essential for your investment properties.
Maintenance Fees
A management company may charge a maintenance fee based on a percentage of the maintenance cost. For instance, if the repair cost is $200, the company can set 15% as their fee, which would be $30. That would make the total maintenance cost $230. However, the company shouldn't charge for every little repair job and should help you save money by looking for affordable repair technicians.
Late Payment Fees
Property managers charge a fine based on the unpaid rent to encourage tenants to pay their monthly rent on time. The penalty can be a fixed percentage of the outstanding rent or a certain amount each day the rent is overdue.
Eviction Fee
An eviction can be as simple as serving an eviction notice or as complicated as getting a court order. The charges will vary depending on the process involved. If the company hires an attorney, inquire about the attorney's charges (the management agency will inform you of this before actually hiring an attorney).
Which Factors Determine Management Fees?
The amount of the property management fee you pay depends on many factors. First, it is subject to the extent of engagement. If you want help with a few services, the fees will be low, and vice versa. You can pay for rent collection and basic maintenance, then pay for additional services when needed.
Other factors that determine property management fees include:
Type of property: a single-family home may require less work and cost less to manage than a multifamily house.
Property size: refers to the square footage or the number of units in the investment property. Generally, the larger the size, the higher the fees.
Property condition: Old buildings may require much maintenance work but might fetch less rental income. On the other hand, newer homes require less maintenance and bring in more money. So, both the rent and maintenance work will determine the fees.
Neighborhood: A highly rated neighborhood attracts high-paying clients. It's also likely to have fewer problems than a low-income neighborhood.
Work with Tourtelot Property Management
A property management company receives income in various ways. They can charge a flat fee, get a percentage of the rent, or combine the two. The company can also charge additional fees for extra services like marketing, leasing, and maintenance. So, it's best to familiarize yourself with the fee structure before making any commitments.
For property owners considering working with a property manager, Tourtelot Property Management is here to help. Our company has been serving the St. Petersburg area since 1928. That makes us well-versed in the local market.
Contact us today to learn more about our services, our fee structure, and how we can help you find the best tenants at the best price for you!