Indian Rocks Beach Property Management
Let us manage your Indian Rocks Beach Rental Property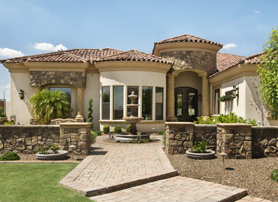 We offer a full range of property management and leasing services to you as an investor, homeowner, or landlord. You can have peace of mind knowing your property is leased for the HIGHEST RENT, to the BEST TENANT, with the LEAST INCONVENIENCE to you. We have assisted landlords in the Indian Rocks Beach area since 1928 – we offer stability in the marketplace!
Benefits of using Tourtelot Property Management and Leasing
No Stress Management
Automated Owner Statements
Direct Deposit for Monthly Distribution
Online Owner Portal Access
Annual Renewal Inspection Report
Industry Leading Marketing Tools
24/7 Maintenance Request Handling
Prompt Response to Tenant Requests
Low Vacancy Rate
Low Time on the Market
Industry Specific Local Knowledge
Request a Quote
Explore What We Do
As your Indian Rocks Beach Property Manager
---

Marketing
We find the BEST TENANT by marketing your home using the MOST COMPREHENSIVE and HIGHEST QUALITY Marketing Plan which includes:
Your Property Advertised on many Websites: Realtor.com, Zillow.com, Trulia.com, Homes.com, Hotpads.com, Apartments.com, Zumper.com, DoorSteps.com, ApartmentList.com.
Tampa Bay Times, the Local & National Source for Prospects Searching for Local Rentals
My Florida Regional Multiple Listing Service with Up to 20 Photographs
Our Easily Recognized "FOR RENT" Sign
Weekly Rental Availability Listings
MORE +

Tenant Screening
We have a Tenant Package that includes Application, Sample Lease and Affirmation Form, and Resident Selection Criteria, which is a 14-item checklist for the qualifying and requirements of the tenant(s.)
We do a background check on the Prospective Tenant(s) that includes:
Credit Report with FICO Score
Residential Rental History
Employment Information Verification
Criminal Records Check
MORE +

Security Deposits
We collect a Security Deposit equal to one months' rent, OR an amount specified by you. Security Deposits are governed by the Florida State Landlord-Tenant Law.
Security Deposit is Collected after Tenant is Approved, Prior to Move-In
Held in Security Escrow Account in Florida Bank Institution per Law
Processed for Disbursement, or Claim by Certified Mail for Amounts Due, After Tenant Vacates
MORE +

Renewal Inspection Report
Before the renewal month of the tenants' lease, we contact you as the landlord, to discuss the tenants' payment record and other important issues. We discuss the possible lease renewal and the possible rent increase.
We then make the written offer to the tenant, and if the tenant wants to stay and renew, we set up an appointment to inspect the property. An on-site inspection of the interior and exterior with photographs is done by our property manager. This is not a check off the item in a box report - this is a typed Narrative Inspection Report with descriptions and the photos.
MORE +

Accounting
We provide a Cash Flow Statement of income and expense, each month for our Landlords. The statements and owners' distributions are processed TIMELY on two cycles per month - the second full week of the month, and the third full week of the month.
This will depend on the tenants' timely payment of the rent. Your statement can be sent either to online web site portal, emailed, or US postal mailed. We offer DIRECT DEPOSIT if you want the distribution funds to be sent via ACH to your bank checking account. We also provide a year-end summary statement of income and expenses for your taxes.
MORE +

Lease Preparation
We use a Legal Lease Agreement, and important Addendums, prepared through a leading attorney specializing in Florida Landlord-Tenant Law. This is a "fully completed Lease" – not a fill in the blank form.
This Legal Lease Agreement can help reduce your risk and increase your success by having many Tenant and Landlord issues spelled out or addressed in the paragraphs of the Lease.
MORE +

Discover Indian Rocks Beach
Indian Rocks Beach, or IRB, is a city in Pinellas County, Florida, United States. The population was 4,113 at the 2010 census. Indian Rocks Beach is part of the Tampa-St. Petersburg-Clearwater, FL Metropolitan Statistical Area. It has over two miles of beach along the Gulf of Mexico, with 27 beach accesses.
Areas We Serve
Pinellas Park
Seminole
Bellaire
Bellaire Bluffs
Treasure Island
Madeira Beach
Redington Beach
North Redington Beach
Indian Shores
Bellaire Beach
Sand Key