Property Management in Pasadena, Florida
Your Property. Our Priority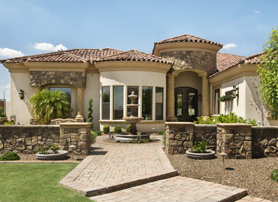 Owning and operating rental properties can often be costly. But the right property management company can make all the difference.
Tourtelot Property management is a full-service property management company, providing expert assistance in all areas of property management. For nearly 100 years, our team has developed a full range of services designed to take the stress out of owning and renting your property to tenants.
It is our goal to find the BEST tenants and lease your property for the HIGHEST PRICE.
From rent collection and lease renewal to repair and maintenance services, we take care of it all. We provide high-end property management services for luxury apartments, single-family homes, and rental properties. If you're looking for property management help anywhere in Pasadena, Florida, we're all about providing great services to landlords and tenants.
As an owner-oriented property management firm, we're here to help you protect your investment, minimize operating costs and maximize your income. Free yourself from the hassles of property management and let our trusted and experienced teamwork for you.
Request a Quote
What Property Management Services Are Available?
At Tourtelot, we take the stress out of owning investment properties by providing full property management services. We offer full leasing, marketing management, and accounting for our clients.
We tailor our services to each of our clients, offering you exactly what you need to optimize your investment. Here's what we can do for you:
Financial Administration
Rent invoicing and collection
Expense payment
Monthly financial reporting
Tracking the financial activity of your investment property is easy with our monthly cash flow statements detailing income and expenses for the accounting period. We also provide year-end statements to make tax preparation easy and cost-effective. Your tenants will always know when, where, and how much to pay. Our online rent collection portal aims to make rent payment prompt and easy for your tenants.
Marketing Services
Market research on local rent values for competitive rates
Advertising on the most popular rental websites
Creation of quality listings, including photos and video
It's our goal to attract the best possible tenants to your property. We do this by not only presenting your property in the best light possible but also maintaining and operating it to the degree that attracts high-quality tenants. Our position as property managers in Pasadena, Florida has allowed us to develop a sizable referral database that works to the benefit of our clients.
Tenant Experiences
Screening potential tenants
Lease and lease renewal preparations
Routing property inspections
Handling tenant requests and concerns
From conducting background checks to pre-move-out inspections, we handle every aspect of tenant management. We also take care of apartment turnovers, ensuring the completion of basic maintenance and repairs as well as the necessary sprucing up. When working with Tourtelot Property Management, you're assured quality tenants will rent your property.
Asset Operations
Building inspection and monitoring
Repair and maintenance issue resolution
Emergency repair assistance
Rental renovations
In Pasadena, Florida's rental real estate market, it's important to deliver a high-end product. It's our business to keep your property in great condition so it can keep its competitive edge. Our range of services in this arena range from apartment turnovers and basic maintenance and repairs to overseeing renovations aimed at boosting rental income.
The Tourtelot Difference
Our approach to property management puts your profitability and peace of mind first. We make it easy to oversee your Pasadena, Florida property.
We're Transparent, Straightforward, and Effective. In other words, we protect your interests around the clock. Just sit back and relax. We'll take care of the rest.
Your property is an investment, and you can rely on our team to treat it as such. We're just one phone call away. Contact us to schedule a free consultation for our property management services in Pasadena, Florida.